Early American Chrononauts


---
From the Publisher...
Chrononauts enters a new century - the 1800's - with the release of Early American Chrononauts! From the American Revolution through the Civil War, players travel throught time to change linchpin events, patch paradoxes, and collect artifacts in this a stand-alone game, which can also be combined with the original Chrononaut's TimeLine for expanded gameplay. New missions, actions, special abilities, and past and future artifacts highlight this prequel to the Origins award-winning card game of Time Travel.
Our Comments...
From the Publisher's website: What would have happened if the Boston Tea Party had been prevented or if Paul Revere's midnight riders had been silenced? What if the USA had failed to purchase Louisiana or if Washington DC hadn't been burned by the British? What if the Battle of New Orleans had been called off or if the Alamo had been abandoned and razed before the Mexican army surrounded it? What if Maryland had joined the Confederacy... would the South have won the Civil War? All of these questions and many more will be answered when you play Early American Chrononauts!
Example cards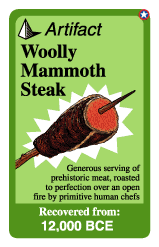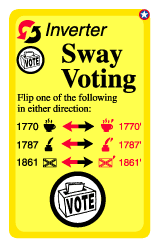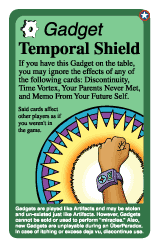 Read more information at the Board Game Geek website
Customer Raves - Write your own Rave about this game!
(Click on a person's name or game group to see other raves by the same person or group.