Your host for Protospiel 2009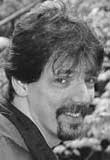 David E. Whitcher
(dwhitcher at protospiel dot org)

David attended his first Protospiel in 2005, and has co-organized the event each year since then. David has designed numerous games, including his well-received two-player abstract, Cannon, which was published by his own company, PyroMyth Games. His game, Depth Charge, is a finalist in the 2005 About.com deduction game contest. He has had the privilege to play test many games that have been published and enjoys playing games almost as much as he enjoys seeing others play his designs.